// September 29th, 2009 // 11 Comments » // Uncategorized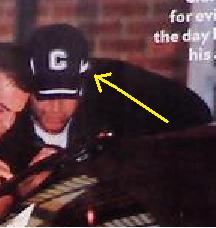 In People Magazine, I saw it with my own eyes, yes I was reading People (after being tipped off by the girlfriend).  Chances are our equipment manager Chris gave this guy a free hat for letting him out of a speeding ticket.  Anyway, this is sweet.  I'm putting this out there to FWG Nation….post and repost, email, link, whatever.  Get me this guy's name and address, and I'm sending him a free FWG T shirt.
Not a cop who solves brutal murder mysteries?  Don't worry, you can still get your shirts here.