Could You Be Mr. Right?
// April 30th, 2010 // Uncategorized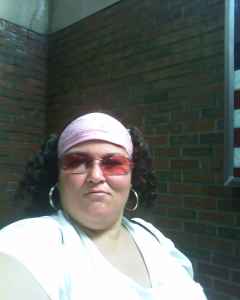 Everyday I comb the Craigslist Personals in search of plus-sized love.  Rarely do I ever find anything worth posting….until today:
LOOKING 4 MR,RIGHT

AM A BIG SEXY WOMAN, I AM FUN TO HANG OUT WITH, I DO NOT PLAY GAME'S, I AM LOOKING FOR THAT MAN WHO LIKE'S THE SAME THING'S I DO . LIKE FOOTBALL AND BASKETBALL, WALK'S ON THE BEACH'S, AND GOING TO THE MOVIE'S. WALL IT YOU LIKE WHAT YOU SEE, THEN PLEASE GET AT ME.
I've already "got at her"
Happy Friday People

2 Responses to "Could You Be Mr. Right?"
I hope you threw her a big bunch of apostrophes, because she's gonna run out at the rate she sticks 'em places they don't belong.
Leave a Reply