Wake Up! Hung Over From Michigan - UConn (Courtesy of Ted's Bar)
// September 7th, 2010 // Uncategorized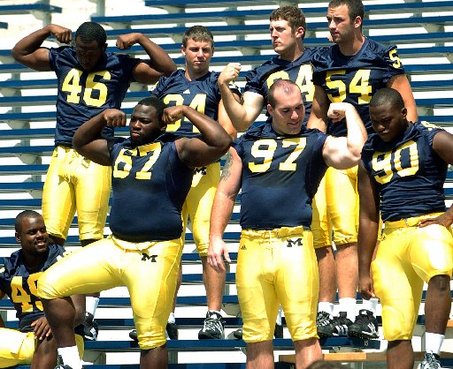 Woke up this fine Tuesday morning still reeling from the weekend.  Was it really possible that of the three games I bet on I lost 'em all?  Sure enough Michigan, Notre Dame, and Boise State all had their way with me.  Besides the Michigan game (which we'll get into later), a lack of preparedness is why I called the Notre Dame and Boise games all wrong.  This is what you get for betting with your heart, like marriage and baby making these should not moves of passion but rather cold, calculated decisions.  I hate Notre Dame (there I said it) and I wanted to believe Purdue would deliver some Karmic justice to Brian Kelly (The Great Abandoner of '09).  I should have known that BK would have his guys ready to go.
As far as Boise, well not much can be said there.  They execute well on every play.  Something that UConn failed to do.  In the media since Saturday there have be prognostications about a backslide for the program, how UConn was "out classed."  They couldn't be more wrong.
Talking about the loss with several of the UConn players, one theme was prevalent: they didn't execute.  Offensive linemen missed a few (key) assignments and just as they started to get their legs underneath them things like a fumble, dropped ball in the end-zone or botched snaps took the wind right out their sails once again.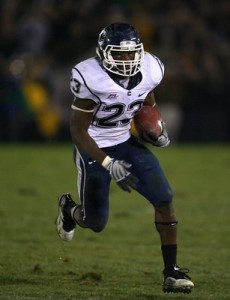 Defense wasn't much better, as Michigan seemed to set the tone and UConn's historically stingy defense was facing 2nd and 3rd downs with short yardage, instead of the 2nd and 3rd -n- long's that they've made a living off of the past 10 years.  I will say this for the Wolverines, they came ready to play.  More ready than Rich-Rod has had them since his tenure began.
The really rule of football is taking 24 hours to celebrate or mourn a loss.  If I know one thing about Randy Edsall (and I claim to know just a few) it is that UConn football always bounces back after a loss with some of their best football.  Players almost always respond from an embarrassing loss like this past one with extra effort, extra focus, extra film: It is something UConn football prides itself on.
Watch out, Texas Southern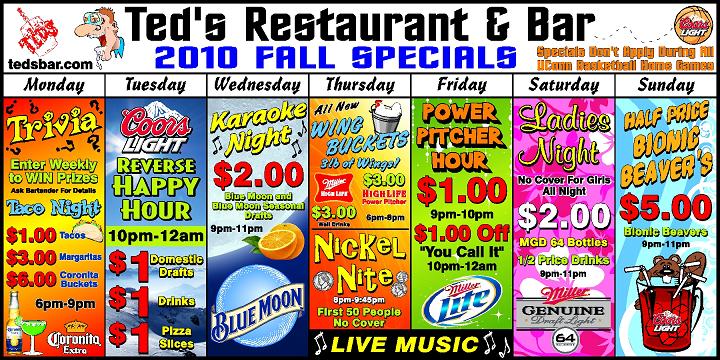 6 Responses to "Wake Up! Hung Over From Michigan - UConn (Courtesy of Ted's Bar)"
Leave a Reply