Wake Up! With Senseless Goat Violence
// September 20th, 2010 // Uncategorized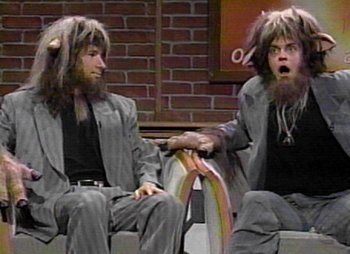 SANTA FE, N.M. — Santa Fe Police are investigating a drive-by shooting that resulted in the death of a pet goat.

According to police, a green van drove up and fired several shots at some goats that lived at home on the 1200 block of Declovina Street.
One of the goats, named Maria, was killed and police do not know whether or not the act was random or targeted.
Snitches get stitches, bitches.  If some goat wants to be out there running his mouth, he's gotta know that street justice is just one drive by away.  Don't get it twisted, this goat had it coming in a bad way.
Thanks to Lo for the tip.
7 Responses to "Wake Up! With Senseless Goat Violence"
Leave a Reply