Real Headliners
// March 10th, 2011 // Uncategorized
These were among the top 5 headlines at ESPN.com last night at 10 o'clock.
1 - Spoelstra downplays Bosh's Gripe on role. 2 - Report: Ex-Buckeye lawyer sent  Tressel email. 3 - Union: NFL lowers price but info still lacking. 4 - Report: Cabrera belligerent on night of arrest. 5 - NCAA rules Jones ineligible; Baylor appealing.
Let's take a closer look at these "sports" stories.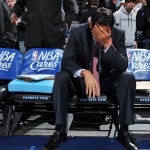 1 – Refers to Eric Spoelstra's attempts at damage control after he has lost his locker room in recent months. This story, (Check out Seth Newton's excellent piece 'The Miami Meat Has Gone Bad" posted on the FWG network this morning), was about the Heat's continued off the court issues. We are witnessing one of the most exciting NBA seasons in recent memory, and the top NBA-related headline had nothing to do with anything Dr. Naismith had in mind while inventing the game in 1891.
2 – A big time college coach has done something wrong. Yawn. And lied about it. Double Yawn. (Insert annoying blowhard debate over validity of charges, fairness of punishment and sanctions, and effect on the Vest's reputation as an upright beacon of coaching in a continually murky NCAA world.) Well, as I said in an earlier piece about Jim Calhoun's suspension ('Non Compliance Alleging Assh#@es), I am inclined to side with the coaches on these matters. But despite my defense of Calhoun, or Tressel, or whoever violates article 12-56-9900a-2 next week when he fails to tie his shoes using the NCAA prescribed; loop, swoop, and pull method, I am sick of these stories. They say those who can't do, teach. It seems to me that we have become a society where those that can't play, legislate all of the joy out of the game that shunned them. Or they write about it, but that's neither here nor there.
3 – We all know the story with the NFL. They are nearing a lockout because the players and owners can't seem to reach an agreement on how to split up the billions, and billions, and billions of dollars generated by the league each year. The only thing this story has to do with sports is that it indicates there is a possibility of there not being any football to watch in 2011. Deep down we also know that these rich men are not going to leave a year's worth of revenue out there just to prove a point. Hollywood is still feeling the effects of the Writer's Strike, and the NFL isn't foolish enough to ignore the writing still etched on the wall. There will be extension after extension to the imaginary deadline they have given themselves, a deadline that is meant to give a sense of urgency to media stories like headline #3. At the end of the day, with all the talks of collective bargaining and revenue sharing, it has nothing to do with anything we used to consider sports.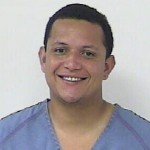 4 – Miguel Cabrera was arrested in Florida on February 16th for drunk driving. Since it is the start of Spring Training this could technically be called a 'Baseball Story'. However doesn't running a story, a headline on your front page no less, about someone getting arrested a month ago seem a little gossipy? Like a bunch of middle school girls who don't want anyone to forget that Suzy crapped her pants in the fourth grade. I am not blaming ESPN, we are all guilty. We have been conditioned to want to know more about what happened when an athlete goes off the reservation. But is what Cabrera said a month ago, while being arrested for drinking and driving, really an interesting sports story?
Ok so Cabrera told the cops to "f-ing shoot me." That's actually pretty interesting but wouldn't it have been just as compelling a month ago? The story belongs on TMZ or Cops, but only in today's reality TV controlled society could it slide under the umbrella of sports.
5 – Baylor's Perry Jones was ruled ineligible by the NCAA because his mother accepted a series of short term loans from Jones' summer league coach. Jones had no knowledge of the loans and didn't benefit from them in any way. From what I have read, this amounts to the equivalent of Jones being suspended because his mother ran out of gas and his coach offered to loan her gas money. Or she couldn't find her wallet at a local BBQ joint and he spotted her 5 bucks for brisket. This not only has nothing to do with sports, it's so ridiculously arbitrary that one has to wonder whether the NCAA is just a group of bitter men who were picked last in kickball, twisting their mustaches in some dark basement, formulating diabolical plans to punish the cool kids.
I had no idea what my parents were doing with their money when I was a teenager. Why should Perry Jones be punished because his mom asked a friend to spot her some money? This story makes me angry, not quite Tiki Barber coming out of retirement because he is somehow broke angry, but definitely writing mean words angry. But it has nothing to do with anything that happened on a court, field, diamond, course, track, or rink. It has nothing to do with what I would have called sports when I was a kid.
********************
There is excellent basketball being played in the Big East Tournament. Look no further than the great UCONN/PITT and St John's/Syracuse double header today. The Knicks are relevant again, with Carmelo thriving on basketball's biggest stage. The Lakers have rattled off the most undocumented eight game winning streak in history. Kevin Love has been banging out double doubles like Charlie Sheen bangs hookers and lines of coke (sorry couldn't help myself), consistently and without remorse. For 52 straight games Love, who many thought didn't have the athletic ability to play in the League, has been among its most outstanding players.
If none of that grabs you by the booboo, then maybe this will.
In Fennville, Michigan an undefeated high school basketball team honored fallen teammate Wes Leonard by sending four men onto the court to start their state tournament game. Leonard collapsed and died after making the game winning shot last Thursday. The team, playing through the unimaginable pain of having lost a friend, and teammate, banded together and beat Lawrence High to move into the second round of the state tournament.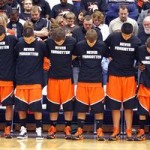 A group of young men coming together in the face of an unspeakable tragedy, and honoring Wes Leonard with their performance, is the kind of sports story that I hope I never have to hear again. But it makes me feel empathy, and a sense of pride for a group of people I have never met. It reminds me of the places sports can bring us and of the great power that sports have to inspire us, and lift us up when it would be easier, and understandable to lie down.
The stories from Fennville expose the five headlines I found at 10 pm last night for their lack of anything that brings us even close to those places, or anything I would have considered sports when I was a kid.
—-Corey   cjmalo15@gmail.com——
One Response to "Real Headliners"
Leave a Reply